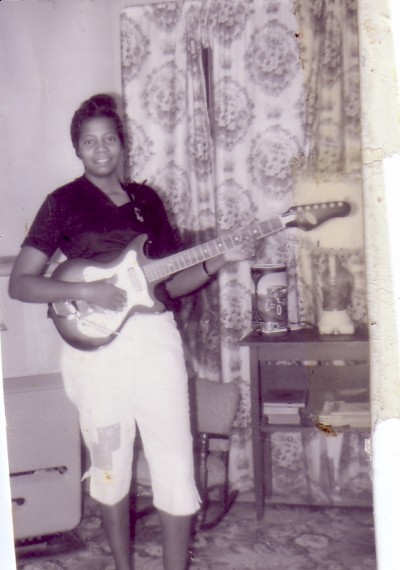 Fayetteville, NC's Nolla Mainor—dancer, band manager, bass guitarist, songwriter, nightclub disc jockey aka "Queen Bee" aka "Queenie", mother, grandmother, and much more—celebrates the big "47" today (do what you will with this number, that's how she gave it to me). Happy birthday! We pay tribute with these pictures of Nolla and friends through the years: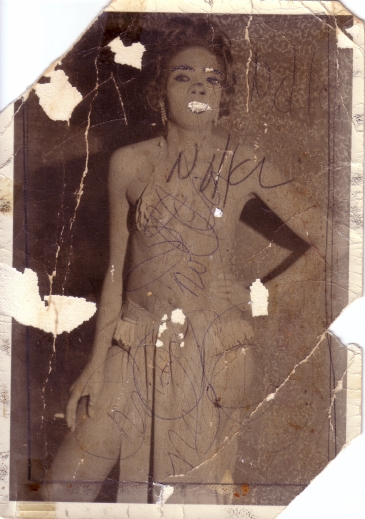 Dancing days.

The Soul Rockers, the first group that Nolla managed, circa the late 1960s. The trio, plus an organ player, cut two Mainor originals "Reach Down And Get It" b/w "Center Of My Heart" for Charles O. Johnson's Rocky Mount-based Goldleaf imprint (No. 010, as Nola [sic] And The Soul Rockers, even though Nolla wasn't on the recording).

Nolla (bottom right) with the Beboppers, the second group that she managed, circa the early 1970s.

October 1975, in the era of the Tempo's Band (post Soul Rockers, post Beboppers). "This Is A Song" b/w "Ease It To Me" (Elvitrue 673, as "Shirlean Williams & The Tempo's Band") had just come out, featuring two more Mainor originals. In addition to holding down the managerial duties, Nolla took up the bass, for the first time playing in one of her groups.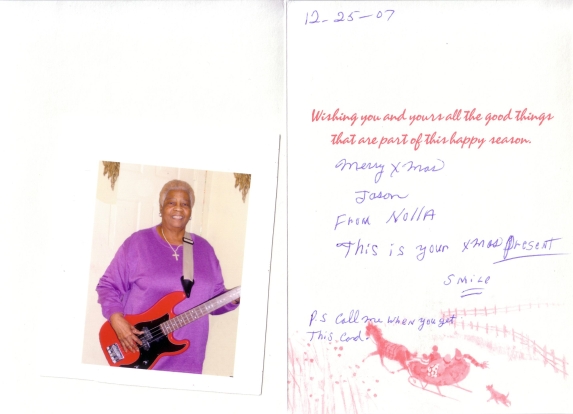 Nolla's Christmas card and picture, 2007.